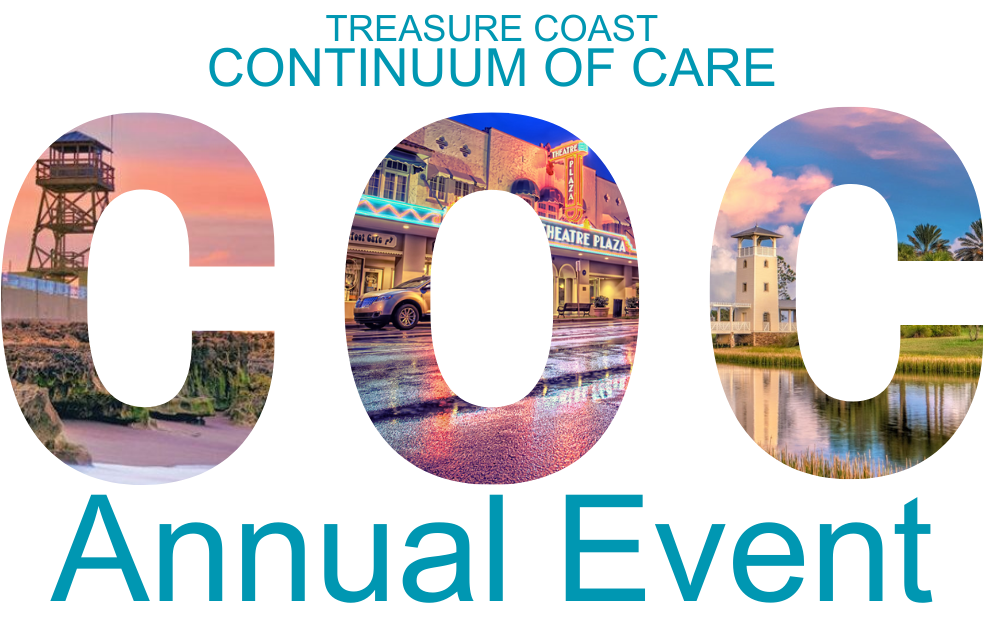 December 15, 2023 || 10 AM - 1 PM
The Community Church of Vero Beach
1901 23rd St, Vero Beach, FL 32960
Join us for this year's Annual Event for the Treasure Coast Continuum of Care. Celebrating Our Community's Commitment to Ending Homelessness. Please join us for an inspiring and uplifting event as we gather to celebrate the progress made in our community's efforts to end homelessness on the Treasure Coast.
This year, both agencies and individuals have been nominated for going above and beyond for their community and their clients and will be recieving awards and acknowledgment for thier hard work.
Event Highlights:
Light lunch and refreshments
Awards ceremony recognizing individuals and agencies making an impact in our community
Presentation of the collaborative accomplishments over the past year
Honoring Walter Washington
RSVP is a must to save your seat as we need a proper headcount for food.

Business attire is recommended for photo opportunities and acceptance of awards. 
We are so thankful for all of the work that ALL of your do, and can't wait to celebrate your accomplishments with you. Together, we can continue to build a community where everyone has a safe and affordable place to call home.
About Us: The Treasure Coast Homeless Services Council is passionate about preventing and ending homelessness on Florida's Treasure Coast, and to assure that if homelessness happens, it is brief and non-recurring. We partner with over 60 organizations across Indian River, St. Lucie, and Martin Counties to provide services to families who are at risk of or are currently experiencing homelessness.
Each year, the Annual Event allows the Council to share its Annual Impact Report and celebrate the good work accomplished by not only the Council, but by all of our collaborative partners across the CoC. We can't wait to see you there!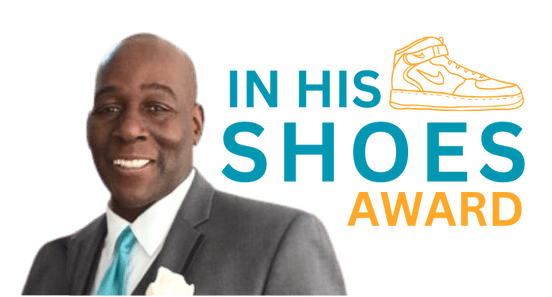 As many of you may already know, a wonderful member of our social services community passed recently.  For nearly a decade, Walter Washington (far left) provided exceptional professional care to those experiencing homelessness, mental illness, and substance abuse.  His empathy and temperament allowed him to bring compassionate care and services to hundreds of men, women, and children across the Treasure Coast. The following CoC member agencies were honored to have Walter Washington on as staff and as a peer:
AARP Foundation
Love and Hope In Action (LAHIA)
RiteLife Services
Treasure Coast Homeless Services Council
Walter was a wonderful individual and an accomplished activist in our community. Known and loved by many, his efforts to help those in need have created a ripple affect across our community that won't be forgotten anytime soon.
When Walter passed, he left some incredibly large shoes to try and fill, but we will continue to do our best to honor his legacy. And, in honor and in memory of our beloved Walter Washington (and his impresive shoe collection!), we encourage everyone to wear their best and craziest pair of shoes to the annual event.
Those who wish to participate can enter to win the In His Shoes Award. There will be a vote for the best pair of shoes and the winner will recieve a very special award. The agency that holds on to this award for the year will be encouraged to share ways that they went a little extra above and beyond to help walk in Walter's shoes, and leave the world a better place. Maybe by providing a little extra care, sharing a little extra knowledge, increasing your collaborative efforts, or spreading just a little more love (or food, Walter also loved food).
So, in honor of Walter Washington, we encourage everyone to wear their best and craziest pair of shoes to this event.